How to Choose the Best Cable For Security Cameras?
Views: 13 Author: Site Editor Publish Time: 2021-01-18 Origin: Site Inquire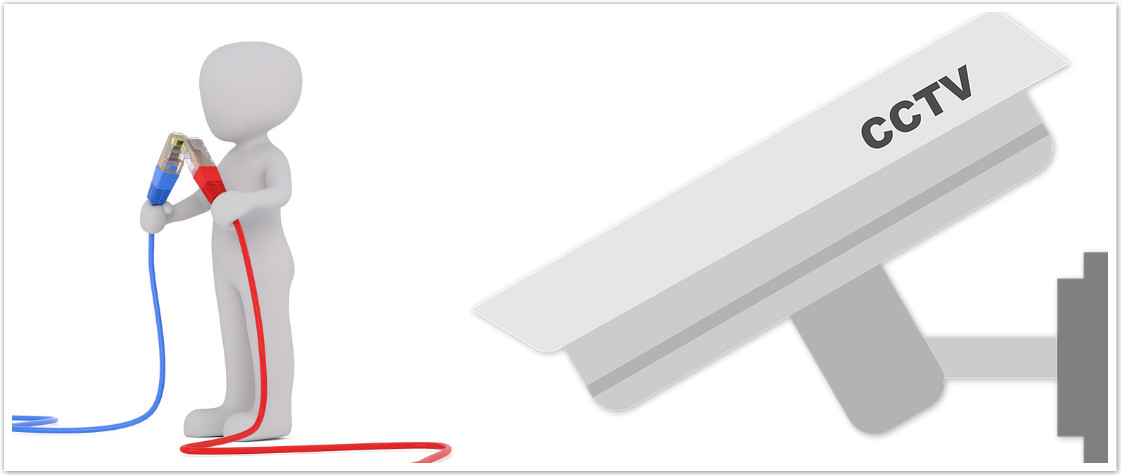 Installing CCTV always takes lots of time and labor. You need to choose the right cable for security cameras to ensure the CCTV system can run smoothly. Security camera cables are not all the same. If you had connected the wrong cables to the cameras, the video signal will be greatly affected. So, what is the best cable for security cameras? Let's start with the types of security cameras.
Types of Security Cameras
Generally, there are two main types of security cameras on the market - HD Analog Cameras and IP Cameras. The analog camera is a traditional CCTV camera. It can send video signals over cable to television, DVR's, VCR's, or other devices. The IP camera is advanced camera equipment used for video surveillance. It can transmit the video signals over the Internet and store them in the network. So what kind of cables are accordingly used for these two security cameras? Let's read on.


HD Analog Cameras
Coaxial cables, especially Siamese cables, are the popular option for analog cameras. RG59+2DC cable, also called RG59 Siamese cable, is one of the best coaxial cables for security cameras. It contains an RG59 coaxial cable plus a power cable that delivers direct current to the cameras. If you want to install higher-standard or outdoor cameras, RG6+2DC also called RG6 Siamese cable is your best choice. It has a thicker center conductor than RG59 Siamese so it can deal with video signals with higher frequency. As everyone knows, coaxial cables are very durable and easy to install. Besides, you can run long distances without causing much interference. RG59+2DC can run up to 1200ft while RG6+2DC can run over a longer distance of up to 1500ft. Additionally, coaxial cables have a functional shielding layer to prevent signals from interference. Therefore, most homeowners would choose Siamese cables for security cameras.


IP Cameras
If you are using IP cameras, you need to buy Ethernet cables. IP security cameras often come with CAT5, CAT5e, or CAT6 cables. CAT5e cables should be one of the best Ethernet cables for IP security camera systems. They can run over a distance of up to 220ft. What's more, CAT5E can provide powder over the Ethernet. That is to say, an extra power cable is no need for the installation. If you have a higher budget, you can also buy CAT6 cables. They are very similar to CAT5e but offer faster speed and more stable performance. CAT6 cables can run over a longer distance of up to 300ft.
Can You Use Ethernet Cables For Analog Security Cameras?
Actually, analog cameras come with BNC ports and connectors that are not compatible with Ethernet cables. But with a video balun, you can easily wire security cameras with Ethernet cables that can save your cost. Video baluns are usually used to help BNC CCTV cameras be compatible with Ethernet cables.


How to Extend BNC Cables For Security Cameras?
RG59 Siamese and RG6 Siamese both belong to BNC cables. With a BNC coupler, you can easily connect two BNC cables together to make it longer.

Which Is Better? Coax Cables or Ethernet Cables For Security Cameras?
First of all, it depends on what type of security cameras you have. If you have HD analog cameras, RG59 Siamese and RG6 Siamese cables must be your best choice. If you want to install IP cameras, then go for Ethernet cables. However, digital cameras and IP systems are more up-dated devices for video surveillance. CAT5, CAT5e, or CAT6 cables can offer better performance and more solutions for CCTV cameras. Thus, it is not bad to buy CCTV video baluns to install analog cameras with Ethernet cables.
Where Can I Buy Best Cables For Security Cameras?
Kexun is a professional and top cable manufacturer, offering various products including coaxial cable, Siamese cable, Ethernet cable, etc. With 20 years of export experience, we can provide superior quality and custom service. Custom products and packages are available according to your demand. For any questions or needs, welcome to contact us at Nicole@kexuncable.com.